Bug bug bug bug bug bug bug
You can't simply tap a point on the main screen and "go there". You can on your iPhone, but that defeats the whole point of CarPlay, namely, stay off your phone.
There's no upcoming turn warning, or alert. At least, there's no obvious way to enable this. I'm going to go out for a drive in an hour and I'll update this post after I change some Waze settings. On the other hand as an example, Apple Maps not only gives you warning about an upcoming turn (or merge, or whatever), it will buzz your Apple Watch if you're wearing one.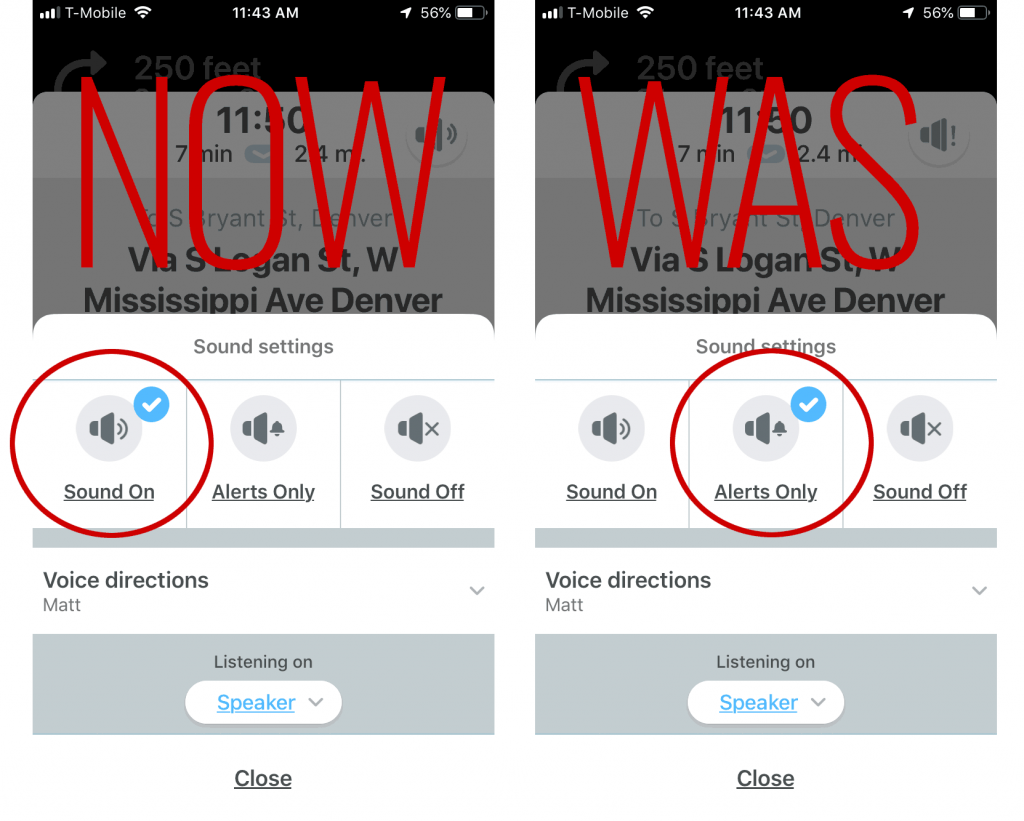 Let's be honest: Waze speech comprehension is terrible. I have my son type in destinations.
I go through the same intersection every day for weeks and I get Red Light Camera warning each day, one on the way in, one on the way out. I don't know this is a complaint, it might be an observation. Whatever the case, it mysteriously stopped after about three weeks. Hm.
Despite all this, I like and use Waze. It's my #1 nav app because it gets me where I'm going fastest.