I thought this is interesting: Mazda ad on Facebook showing CarPlay very prominently on the 2018 Mazda6's dash. I think they're proud of finally being on the CarPlay bandwagon, and want to cement in buyers' minds that new Mazdas do have CarPlay.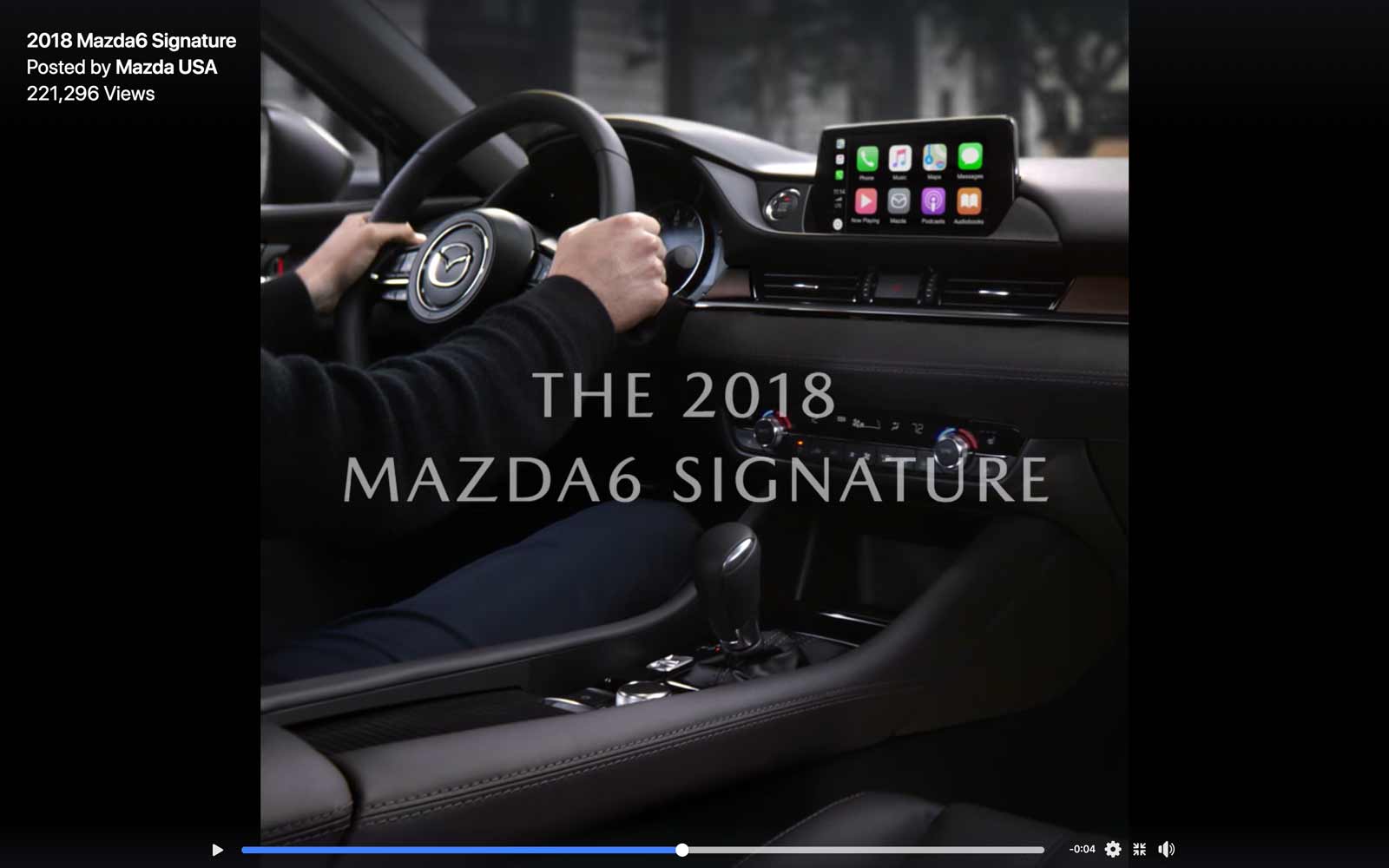 It was a long stretch where Mazda was the only major manufacturer that didn't offer CarPlay. Months ago they put that bad fact to bed and started offering it on new models.
I'd put it down to Mazda being a very small car company compared to every other player, and simply not having the manpower to make CarPlay happen while trying to get new cars into its lineup.
(Why a 2018 model and not a 2019 or even 2020 — I don't know…)