New Apple Maps Designed with Better Road Coverage and Pedestrian Data, More Precise Addresses, and Detailed Land Cover
I noticed yesterday new traffic light icons. Hm. Where did these come from? Wait! There's a lot more detail! Where did that come from?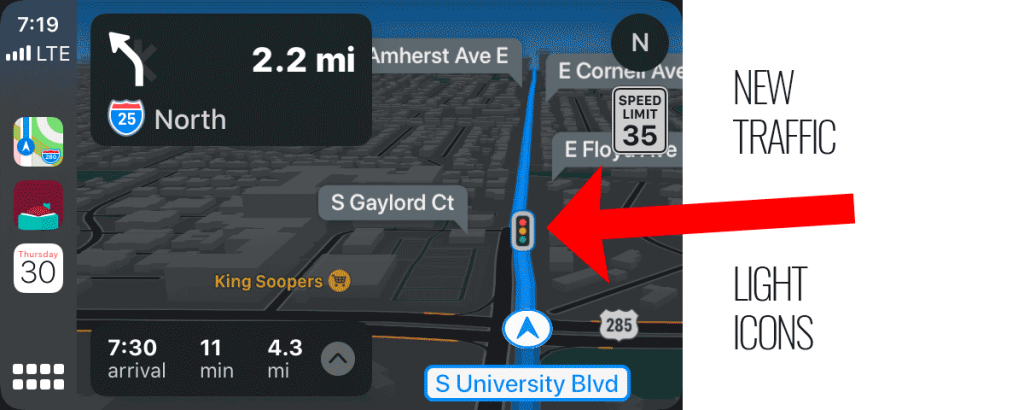 They came from a Maps update that Apple released yesterday.
Apple today announced that all users in the United States can now experience a redesigned Maps with faster and more accurate navigation and comprehensive views of roads, buildings, parks, airports, malls and more, making it easier and more enjoyable to map out any journey. Apple completed the rollout of this new Maps experience in the United States and will begin rolling it out across Europe in the coming months.
There are also several significant non-CarPlay new features as well:
Maps offers interactive street-level imagery with high-resolution, 3D photography and smooth and seamless transitions through major cities with Look Around. Customers from anywhere in the world can navigate through New York City, the San Francisco Bay Area, Los Angeles, Las Vegas, Houston and Oahu, with many more places to come.