CarPlay Origin
CarPlay is Apple's effort to keep you from crashing your car. No, really.
It's all the good *core* stuff in iOS, made available through your car's head unit, and made available in a way that keeps your eyes on the road and hands on the wheel, as much as possible.
Because most apps require either visual attention or a touch interface, most apps are not available through CarPlay. Click here for apps that are allowed in CarPlay. This means they will not appear on your car's CarPlay interface. They will be available on your iPhone however, when it's connected to a CarPlay head unit.
When did the CarPlay Project Start?
The CarPlay origin dates back to the Steve Jobs era. The first version of CarPlay wasn't called CarPlay at all. The first version was called "iPod Out".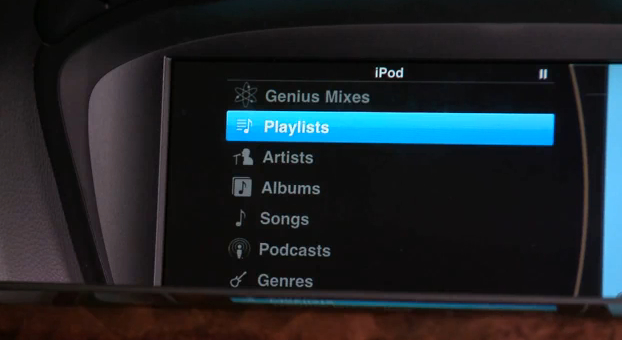 iPod Out
Apple iOS 4 had a feature called "iPod Out" that was the result of a joint development between the BMW Group's Technology Office USA in Palo Alto, California, and Apple Inc.

The iOS feature was first announced during WWDC in 2010 and first shipped as an implemented infrastructure in BMW Group vehicles starting in early 2011. The BMW and Mini option was called "PlugIn" and paved the way for the first cross-OEM platforms, introducing the concept of requiring a car-specific interface for apps (as opposed to MirrorLink's simple and insufficient mirroring of what was shown on the smartphone's screen). — courtesy https://en.wikipedia.org/wiki/CarPlay
iOS in the Car
Then the real deal: CarPlay was announced it as iOS in the Car at the 2013 WWDC.
CarPlay was launched with its current branding in at the Geneva Motor Show in March, 2014… and here we are now, not crashing while enjoying entertainment and the joys of Siri.