See iOS 13 update details Part 1
iOS 13 offers some nice updates for your iPhone, but it's also making Apple CarPlay better, too. After you get your iOS 13 update, you'll notice some great extra features, like a brand-new dashboard and several new and improved apps.
CarPlay Dash
With the new CarPlay dashboard, you'll notice the most useful information available to you right away. Now, you can see your map, navigation, and music availability all in one screen, making things easy to use. You can now change the song you're listening to while viewing your next turn on one screen, meaning you'll be able to keep your eyes on the road longer.
Apple Music
Apple Music just got a bit cooler with the new CarPlay update. You'll notice that it has an all-new look and several familiar library tabs ready for your favorite tunes. You'll be able to access the browse feature more easily, making it simple to hear your favorite tunes. You'll be able to see things like recently added tracks and personalized mixes easily. Also, the "Now Playing" screen is just a tap away.
Navigation
Apple Maps also comes with a new look, and it's quite an improvement. Apple Maps was basically rebuilt from the ground up so that the road details on the app were better. You'll love the increase in detail you'll see with Apple Maps. While the new version of Apple Maps is exclusive to users in the United States right now, once the update goes through a trial one, it will be made more widely available.
The improvements made to turn-by-turn directions will become obvious after you use the navigation a bit more. You'll hear more natural Siri language, like "Turn right at the next light," instead of "In 500 feet, turn left." You'll also be able to find things like food and gas stations more easily as you travel. Plus, you'll be able to let your contacts know what your ETA is now when you travel.
Better Siri
Using Siri just got a little easier, too. We already mentioned that Siri's turn-by-turn directions are better, but "Hey Siri" is now supported fully in CarPlay. So, Siri will work now with car manufacturer's microphones without issue. So you won't have to press a button before you talk to Siri.
One thing we did noticed is that Siri doesn't always hear the driver right away if there is other background noise. However, if this becomes a real problem, you may just need to get a better microphone to cut back on the problem.
Your mileage may vary when it comes to using "Hey Siri," however. I've found that Siri doesn't always hear me over music and other background noise — but that could be down to the microphones in my car, rather than CarPlay.
The New Calendar App
Now you won't need Siri to get to your calendar. CarPlay now has its own Calendar app, and it lets you see the day you have planned with one simple glance. The new Calendar app also makes it simple to get directions to your next destination. You can select the event you're going to, and you'll see an option to get navigation help to arrive safely.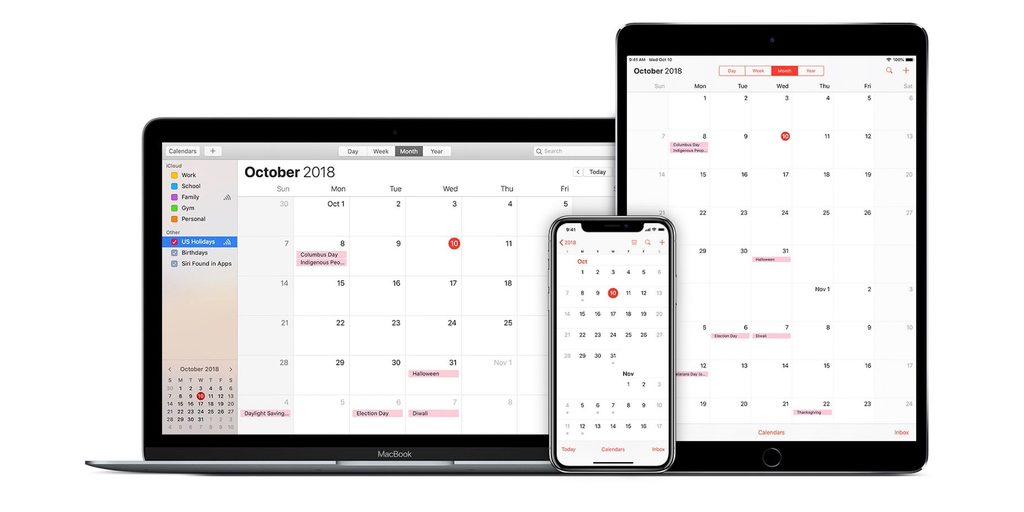 Light Mode
The new light mode in CarPlay is also worth mentioning. While dark mode is the default, you can switch color schemes if you go into Settings.