In the latest Apple CarPlay news, Lexus' first model with CarPlay is a Lexus ES. Toyota (who makes Lexus automobiles) is traditionally conservative, but the wait for Lexus models to gain CarPlay was glacial. Also, Toyota promises CarPlay in the upcoming Avalon, Corolla, and RAV4. Three cheers for Toyota for finally adopting CarPlay!
Privacy Security Concerns?
Toyota, Lexus, Mazda and Honda long been reluctant to add connectivity services such as Apple CarPlay and Android Auto due to privacy security concerns. Android Auto may be further delayed on Toyota cars and trucks due to this concern.
This is all great and embarrassing at the same time. Embarrassing because CarPlay is on motorcycles now. Well, one motorcycle, the Honda Goldwing. Yes, you read that right.
If motorcycles have it, your new car should too.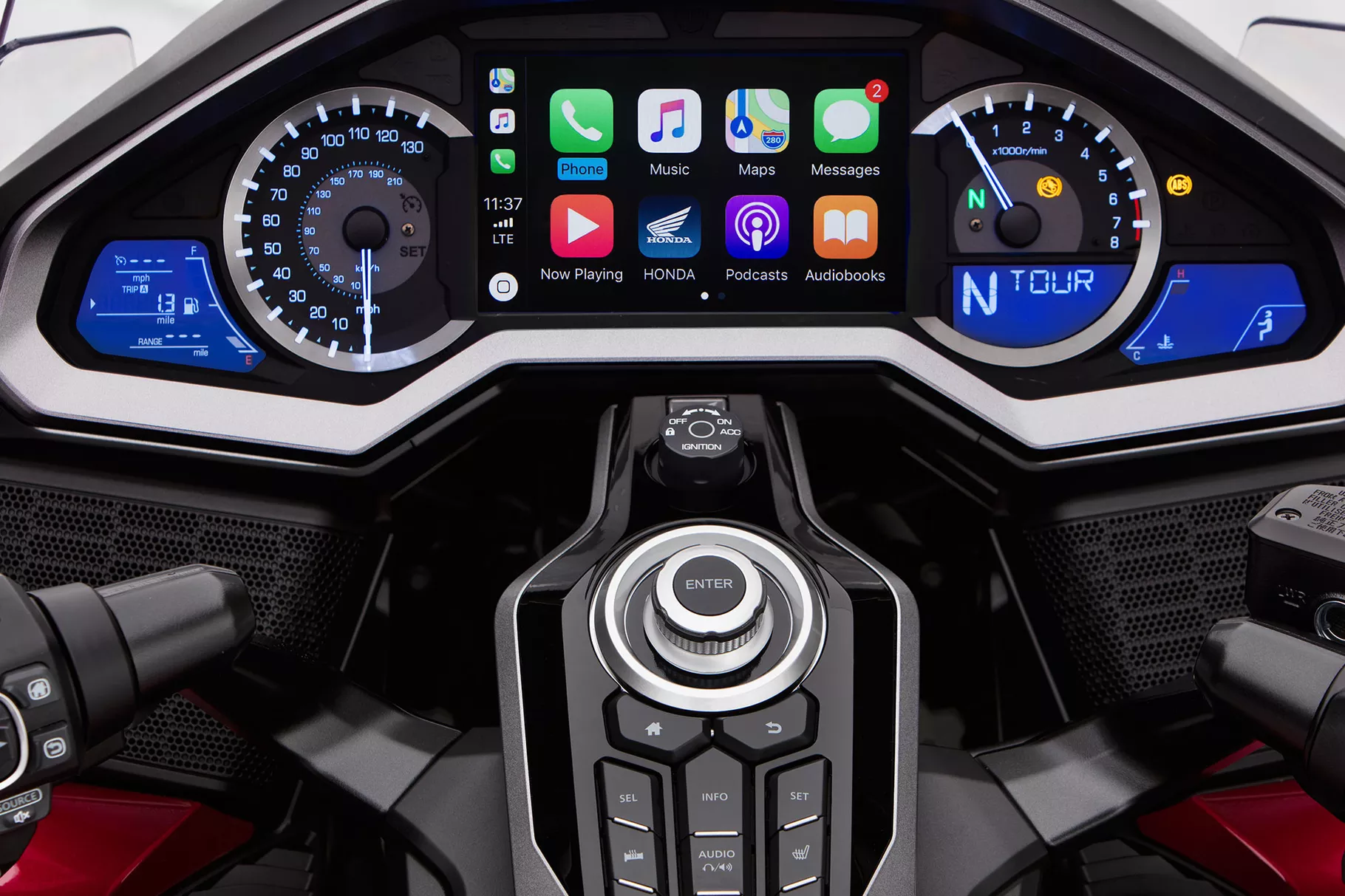 Mazda
Mazda also caves and gives CarPlay to the 2018 Mazda6, and there's lots of chatter that recent models like the CX-9, those with Mazda Connect,  will be granted retroactive CP capability. This might require hardware installation at a Mazda dealer. We'll see.