Apple's CarPlay is the best thing to happen to car entertainment systems since the speaker, and people are quite satisfied with it:
"iOS 14 is now available for download on the iPhone 6s and newer, and needless to say, this is one highly anticipated release, all thanks to the many new features that are included."

https://www.autoevolution.com/news/a-news-app-is-now-available-on-carplay-and-it-all-makes-sense-now-147678.html
The thing that makes this much sweeter is that now, CarPlay users can listen to Apple News and Apple News+ on their device, as well. This feature was being rolled out step by step, according to some who said they noticed the new feature back in iOS 13.6, whereas others report to have not seen the feature until the most recent release of iOS 14.
Either way, now CarPlay users are granted access to Apple's prestigious digital news and entertainment publication service in full band. This following the news that Apple became the most valuable public company ever, back in late July early August. The tech company continues to push the limits, and cater to their consumers by providing Apple News+ now fully rolled out as of the newest iOS release, iOS 14.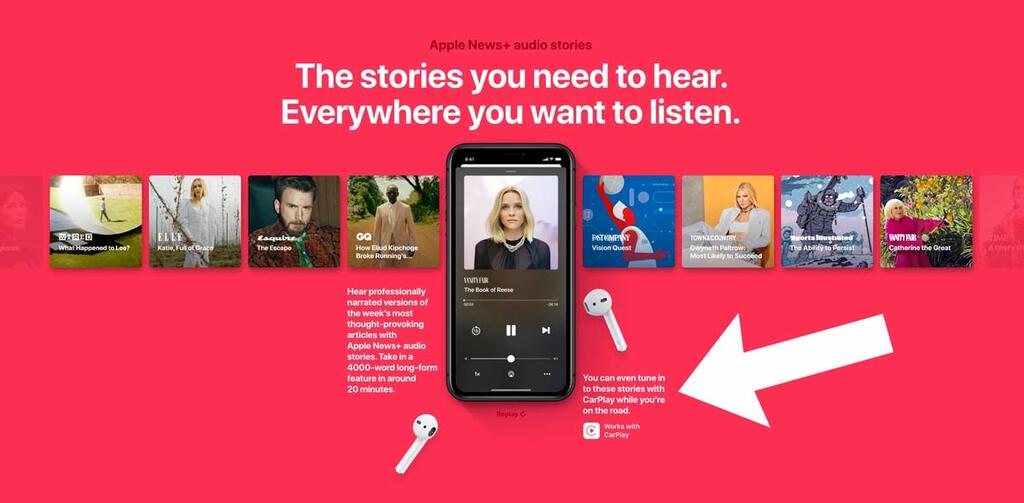 But why is this so great? Well, it's because "subscribers can now listen to audio stories with zero distraction, just like they'd be listening to their favorite music powered by the likes of Spotify and Apple Music." (autoevolution.com) 
What is Apple News?
Apple News+ is essentially an Apple user's one-stop shop for the world's most popular news and magazine publications, bringing a personalized, curated list of news and entertainment and audio stories to the user's fingertips. Listening progress can also be synced across different devices. Start listening to a story in the house, and continue right where you left off, as you dip into the car on your way to the office.
"We're committed to supporting quality journalism, and with Apple News+, we want to celebrate the great work being done by magazines and news outlets."

Lauren Kern, Editor-in-chief of Apple News https://www.apple.com/newsroom/2019/03/apple-launches-apple-news-plus-an-immersive-magazine-and-news-reading-experience/
It Works With Regular Apple News
Of course you get more with Apple News+, but you don't need it to get Apple News in your car with CarPlay!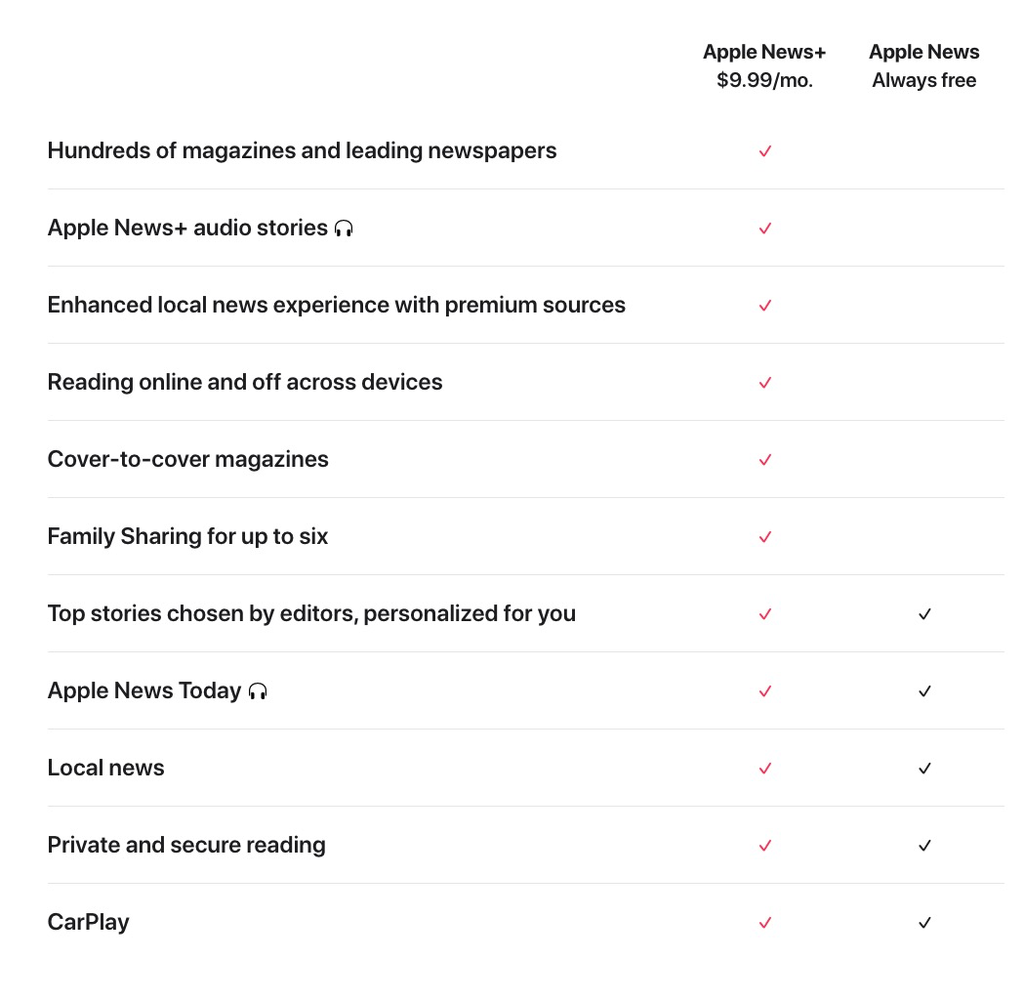 Apple News+ includes titles such as the likes of The Atlantic, Better Homes & Gardens, Bon Appétit, Condé Nast Traveler, ELLE, Entertainment Weekly, ESPN The Magazine, Esquire, Food & Wine, Good Housekeeping, GQ, Health, InStyle, Martha Stewart Living, National Geographic, New York Magazine, The New Yorker to name a few, as well as The Wall Street Journal.
"We think the breadth and quality of publications within Apple News+ will encourage more people to discover stories and titles they may never have come across before."

Apple.com
I remember seeing these big name magazines sprawled out on the table at home when I was younger. Now that the digital age is upon us, it's to see them still going strong, and being adapted to the new age in digital format, and enhanced by a company like Apple.
CarPlay Continues to Stay Ahead
With this news, the Apple CarPlay experience just got better. Staying up-to-date with the world's most popular publications brings more sophistication to the CarPlay experience. CarPlay isn't just another app: it's one's key to the world.