The Honda Accord was the ninth-most popular vehicle by sales in the United States in 2019, according to data compiled by Edmunds. Part of its popularity comes from the perception that Accords are American-made vehicle. Honda Accords were the first foreign vehicle to be manufactured on American soil. The Marysville (Ohio) Auto plant has been producing Accords since 1982 and will continue for the foreseeable future based on the company's sustained investment in the plant. Accords, like many other Japanese vehicles, are also known for their longevity and reliability.
It's virtually impossible to buy a late-model vehicle these days without some sort of infotainment system. Apple CarPlay is continually eating into the marketshare for automotive voice assistants. Embedded voice assistants by automakers still lead the pack, followed by Bluetooth smartphone assistants. But Apple CarPlay is fast-becoming the standard. It's presence in vehicles grew to 26.7% in 2019, according to a report by Voicebot. Granted there are still many 2021 vehicles that will not support CarPlay. The 2021 Honda Accord has several new features, including new options for the mobile experience in your automobile.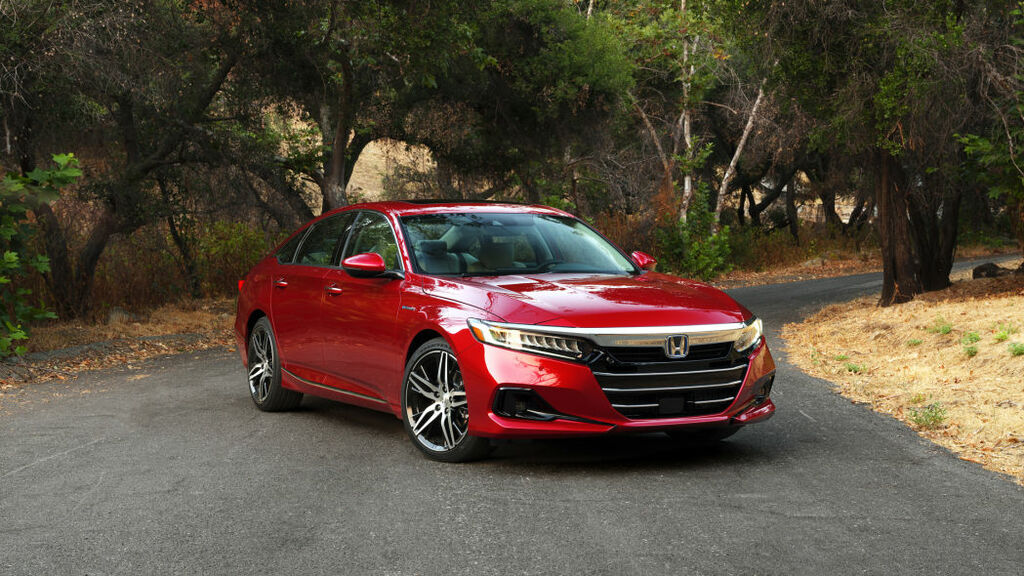 Wireless CarPlay Support
One of the enhancement in the latest-model Accord is the 8-inch touchscreen that is now standard. These were previously available only on EX trim and above. The new standardized feature everyone is raving about is Apple Carplay. Integration is in all trims. But touring and EX-L trims also come with the new wireless Apple Carplay. Hybrid models also have wireless integration, according to the October 12 press release. Wireless charging integration is also available on 2021 Honda Accords.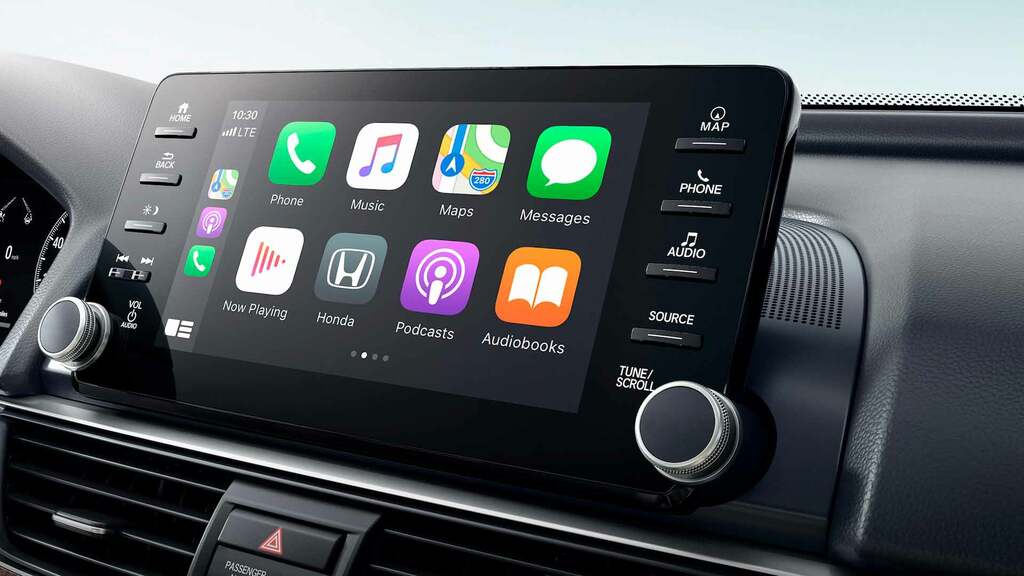 CarPlay is dubbed "the ultimate copilot' by Apple. It predicts your destination by utilizing address data from text messages, emails and calendars. Siri allows you to make calls, listen to voicemails and send text messages hands-free, making your drives safer and more efficient. You also have access to all your iPhone content. Just ask Siri to play your favorite song or tune into your favorite radio station.
More upgrades for 2021 Honda Accord
A wider touchscreen and integration of Apple CarPlay aren't the only mid-cycle refresh changes to the tenth-generation Accord. There aren't many physical differences at first glance from the 2020 to 2021 models. The front grille is a bit wider than its predecessor. LED beans are now part of the headlights, along with redesigned fog lights.
The new rear seat reminders can avoid tragedy by warning drivers of occupants in the backseat. They also notify the driver when/if someone unbuckles their seat belt. Another new safety feature is Low-Speed Braking Control. Touring-trim Accords apply the brakes automatically when the Honda Sensing system detects imminent collision when traveling 25 mph or slower. The Sport SE trim has a few new interior features, most notably leather upholstery.
One drawback with 2021 Hybrid touring trims appears to be lower gas mileage. Non-Touring Hybrids have a 48 mpg rating. touring Hybrids are rated 44 mpg. Honda representatives confirmed that the discrepancy is due to the 19-inch wheels and additional weight thereof on the Hybrid Touring trims.
Honda standardizing CarPlay across the board?
Accord isn't the Honda vehicle that includes Apple CarPlay as a standard feature in 2021. The Honda Passport also comes with the new standard 8-inch touchscreen and CarPlay. The Honda Civic, like the Accord, has been equipped with CarPlay since 2016. The Ridgeline, CR-V and Pilot have also had CarPlay for several years. Will wireless Apple CarPlay become standard in all Honda models? Time will tell.